Week 2 of Soccer. MUCH improvement over the week before. Yesterday it was a balmy 39 degrees and there was NO WIND! No crying 4/5's because they were sure that they lost the fingers that they could no longer feel.
Ga be-after scoring his first goal of the day.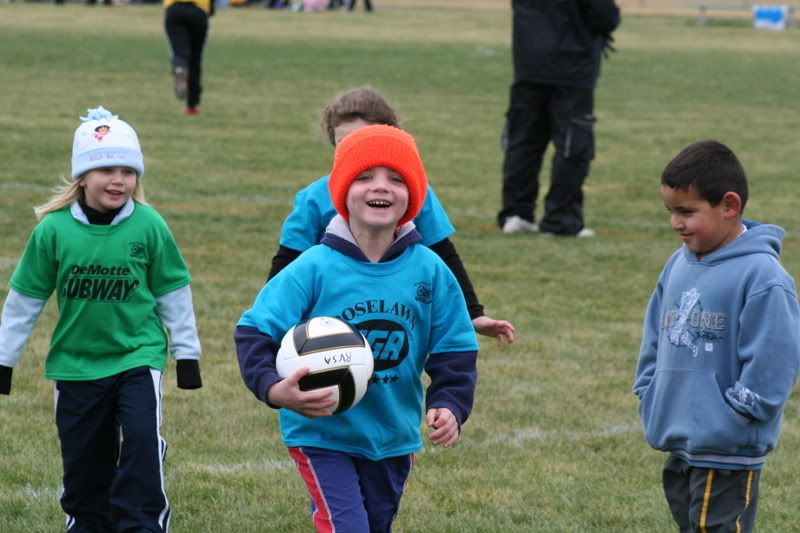 Linds ay and Piper. Getting ready to throw the ball in.

This was a much better experience yesterday. They do not keep official score, however the kid keep track of their goals. Last week: Lind say 3 Ga be 1. This week Ga be:7 and Lin dsay:3 (previously reported as 2, but I was corrected). So end of week 2 Soccer Standings....Ga be 8 Lind say 6. The war is on. :)